Check Out TAP-ATL Events!
"Ni hao!" (你好) Are you interested in extending your professional network, or just make some new friends in Atlanta? We'd love to meet y'all! TAP-ATL hosts monthly TAPpy Hours as well as larger, quarterly events. Come join the fun! People of all cultures and backgrounds are welcome!
2023 TAP-ATL BOARD MEMBERS
Don't be shy! Come meet our board members at our 2023 events.
Wendy Wei
Co-President
Jessica Tan
Co-President
Jennifer Kwon
Finance Chair
Jennifer Chen
Newsletter Chair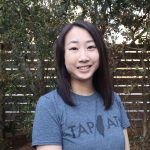 Deborah Fang
Marketing Chair
Sherry Chen
Cultural Chair
Edmund Fong
Social Chair
Addison Kao
Social Chair
Let's be Social!
Take it Slow with Snail Mail...
TAP-ATL
3070 Corners North Court
Norcross, Georgia 30071
Get in Touch!
(404) 953-5087
Check out other TAP Chapters!
Stay Informed! (Newsletter)